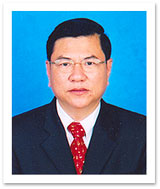 Respect and welcome Samdech, Your Excellencies, Lok Oknha, Lok Chumteav, ladies, gentlemen, and all students who have trusted in and chosen BELTEI International Relations, which is a section of BELTEI Group, to consult about sending your children to pursue their educations overseas.

Because of gradual development for all sectors in Cambodia as well as the improvement of the world, the needs of human resource become tremendously important, so all Cambodian students who will be the precious wealth for the country's development must have ability, talent and creativeness in order to ensure the permanency of Cambodia's development. Focusing on the foundation of education and being willing to help educational sector as well as increasing human resources in Cambodia, the management of BELTEI Group has great honor to announce new service which is BELTEI International Relations.

BELTEI International Relations has its duties to collect information about studying and living from other countries for students and parents, however, to counsel and to transfer Cambodian students to study abroad. To implement these purposes, BELTEI International Relations has cooperated with other oversea well-known universities from United Kingdom, United States, Australia, New Zealand, Malaysia, and other countries around the world in order to find the educational institutions which are top-quality education, excellent reputation, reasonable tuition fees, and good environment for students and parents to choose and consider before deciding to send their children to study there.

This booklet that students and parents are reading describes about information of oversea prestigious educational institutions which have already joint in Memorandums of Understanding (MOU) with BELTEI. Throughout this booklet, students and parents are going to get complete information related to locations, programs, accommodation, daily expense, and other opportunities that the students are going to get during their studies and after their graduations from those educational institutions.

Lastly, I firmly hope that the opening of BELTEI International Relations will be basically beneficial to accomplish your purpose of transferring your children to successfully study abroad. Please come to BELTEI International Relations in order to counsel and prepare your children for their oversea studies. Our staffs are looking forward to warmly welcoming you at every working time.

BELTEI International Relations is the path to your success!

Your faithfully,


We are a CAMBODIA based student agency representing young people who want to study abroad. Our company provides consultancy services to local students to study, work and live in other countries. We help you to choose what you want to do, what you want to be. The great news is that our services are ABSOLUTELY FOR YOU!